SSI offers a 35,000 sq. ft. facility for fabrication, welding, machining and assembly of projects
Facilities and capabilities:
35,000 sq ft facility with state of the art LED lighting
Material processing equipment for sawing, shearing, forming
State of the art 4KW Fiber laser cutting and CNC press brake capability
For material processing outside of our broad range of in-house fabrication capabilities, SSI maintains a single source supplier arrangement with the largest contract CNC waterjet, high definition plasma and powder coating supplier in the region to maximize material usage and control overhead costs.
Two 15 ton overhead bridge cranes with wireless remote controls
Multiple gantry cranes over high use areas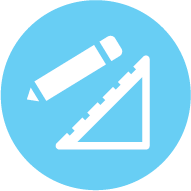 Design capabilities – Conceptual- whole machines- Individual piece/parts
In house state of the art CAD drafting capability
Latest version of Autodesk Inventor software
Wide format color printing/plotting capability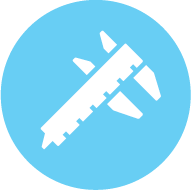 Complete Build-out and Testing Capabilities
35,000 sq. ft. facility to accommodate even the largest projects
15 ton Overhead cranes with wireless remote controls
Multiple voltage sources for testing machines
Installation of Equipment Manufactured by SSI or customer supplied
Local or regional equipment moving and installation capability
In house fleet of diesel, LP and electric powered forklifts for equipment moving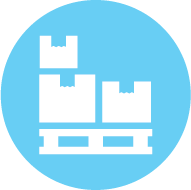 Contract Fabrication Services
Building and/or assembling your proprietary design for a negotiated price
Bidding on individual pieces or packages of work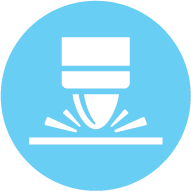 Welding and Finishing to USDA/FDA Sanitary Standards
State of the art welding process including standard MIG and TIG and also pulse MIG and TIG and STT auto feed systems
Highly qualified trained profession welders trained in multiple processes
Grinding and finishing capabilities including polishing
Bead blasting of stainless steel products in the largest bead blast booth in the region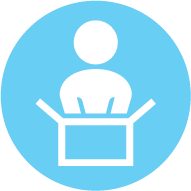 Manufacturing of Custom Machines and Replacement Parts
SSI can design and build entire machines or we can fabricate/machine equipment replacement parts for machines where parts are no longer available or to improve the life cycle of a component thru the use of improved materials or manufacturing processes.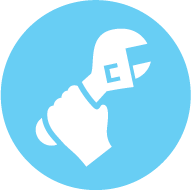 Facilities and Equipment Maintenance
At SSI our focus is on keeping facilities running with minimal downtime
Stainless Systems, Inc.
Greg Roepka, president

300 East 4th Ave.
South Hutchinson, Kansas 67505
Phone (620) 663-4346
FAX (620) 663-4215